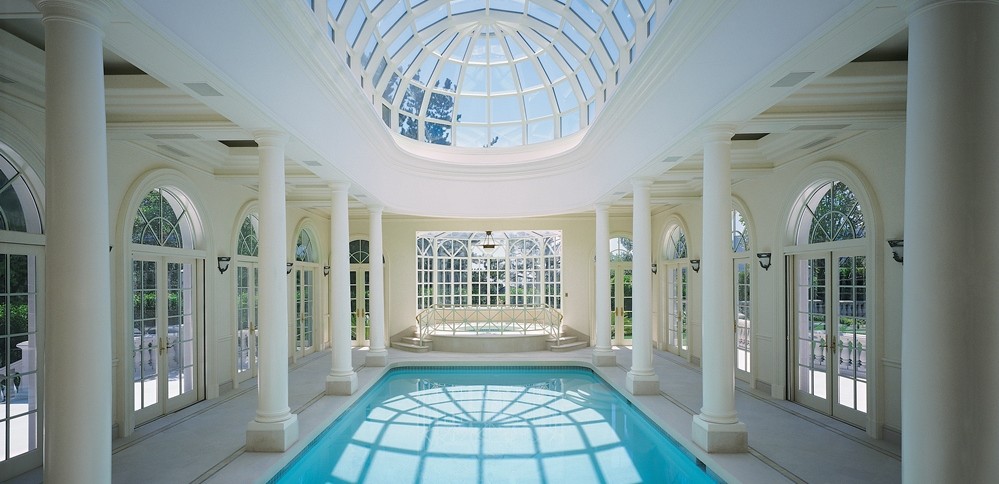 About
Sun Valley Skylights + Windows + Doors is a premier manufacturing/installation company located Los Angeles, California since 1989.
We specialize in the design, fabrication and installation of custom aluminum skylights, solariums, doors, welded aluminum windows and proprietary concealed frame windows. We also provide custom designed items such as aluminum louvered screens, hand rails, trellises and metal cladding.
Sun Valley is a licensed fabricator for the city of Los Angeles (Lic# 1637).  This enables us to provide a level of qualified structurally welded aluminum and steel fabrication unmatched by any other competitor without this qualification.
We are also an installing dealer for other window and door manufacturers, commercial glazing systems and other products. We can upgrade, modify or custom order products from our vendors to provide a level of customization that isn't possible with ordinary dealers or single line manufacturers.
Our goal is to design and install products that deliver a lifetime of superior performance and enjoyment. We provide project specific detailed shop drawings that give you the ability to fully review everything. This assures you of 100% confidence in the outcome of our work, before we even begin.
With all of our resources, we can provide you with a complete package for a true single source solution to your project.
We look forward to hearing from you and welcome the opportunity to help make your project that much more exceptional.
testimonials
"We've worked with Sun Valley for almost two decades. During that time we've completed dozens of high end residential and commercial projects together. Dave, Abbi and their team consistently help us work out complex design and constructability issues which ensures a successful install. If there's a problem, they stand behind their work. I can't say enough. Brett Butler"
- Brett Butler, Minardos Group
"From creative detailing to careful fabrication and thoughtful installation, Sun Valley Skylights has been a one-stop shop for our door, window and skylight needs. This is a solution-oriented team that works well with architects and designers to solve problems and generate clever design solutions. They have always met every design challenge we have presented to them. Eric Rosen"
- Eric Rosen, ER Architecture
"We've worked on several projects with Sun Valley Skylights over the years. David Witty has been a fantastic resource when dealing with difficult projects that need a custom solution no one else could solve. Always a pleasure to work with – the staff is always helpful & courteous. Jennifer Lau"
- Jennifer Lau, BOTO Design Architects, Inc
"I have worked with SVS for almost 30 years have never been disappointed and always very pleased and amazed at the quality and service. I wish all the companies I work with had the integrity, knowledge, options, details, quality of workmanship, design capabilities and service that SVS has demonstrated over the years. There is no other skylight company I would use. Larry White"
- Larry White, Architectural Window Design
"We have been using Sun Valley Skylights exclusively for 22 years. Their quality and service is of the highest standard. David Witty's knowledge of complex assemblies enables him to custom engineer and construct even the most complex designs. From architects such as Richard Meier to artists like James Turrell, Sun Valley has always come though on time, within budget and with warrantied work. Abbi Witty also provides valued and productive project management. John Cordic, President "
- John Cordic, RJC Builders, Inc.
" I get to see many different skylight systems, and in my opinion, yours surpasses the rest in design, function and overall aesthetics."
- Patrick Walsh, Sky Systems
"I'm writing this letter to personally thank you and your team for doing such a great job on our East Mountain Drive project.  I have been in the business my entire life and Sun Valley is, by far, among the best subcontractors we have worked alongside. As you know, this has been a very challenging project and we appreciate your company's ability to "think outside the box".  From assisting us in the design phase through installation, your crew has been professional and top notch.  I look forward to our next venture together as you have earned a spot on our team.  Feel free to use us as a reference any time. Thank you again. John D. Madden"
- John Madden Construction
"The pool enclosure skylight (shown in the picture above) was an unusual challenge - controlled temperature and humidity inside and full sun exposure outside. The dome shape can be seen not only from inside but from the second floor balconies as well. Sun Valley met the challenge as they always do. I always specify Sun Valley. Gus Duffy"
- Gus Duffy, Architect
"I wanted to take a moment to tell you about my work experience with Sun Valley on a recently completed window project. This was the first time that we have worked with them and this project had a very demanding architect. I am pleased to say that Sun Valley came through in an exceptionally professional manner. David Witty was very gracious through the numerous changes, requests for design input, etc. The final product was delivered on time, on budget with a beautiful result."
- Gerry Vadeboncoeur, Project Manager, Carignan Construction
"My crew was really amazed at how easily a project of this scope went together. You don't often find that today."
- James Leslie, JNL Glass, Inc.